Since Symphony of the Night came out in 1997, it has created a subgenre called Metroidvania, a staple of video gaming. Even today, indie developers are creating and releasing many Metroidvania games yearly. We have seen massive hits like Hollow Knight, Ori series and many more in the last two decades. Some developers also created subgenres of Metroidvania by blending them with other subgenres like Souls-like Metroidvania like Blasphemous, Salt and Sanctuary, and Rogue-like platformers like Rogue Legacy, which carries the same DNA despite being a rogue-lite. Today we will list the top picks for the most influential and overall best Metroidvania that you can not afford to miss as a fan of the genre.
15. Supraland
Metacritic: 85 | Opencritic: 77 | Steam: 96%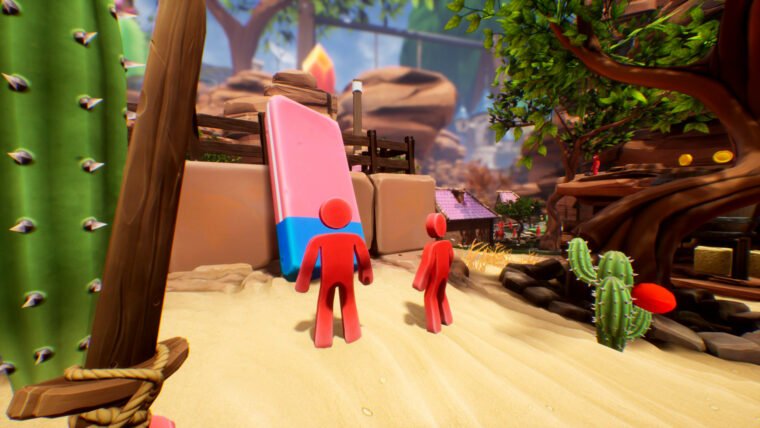 This one is a pretty unusual choice, but it fits being called Metroidvania for both the level design and exploration. Outside of that, it has this children's backyard with playdough characters' outlook, but with a world that feels fully alive and well constructed. The biggest allure is that world where you solve puzzles, find and unlock interesting items, and earn powers and gadgets that amp up the fun as you go further into the game. And you're playing all this in first-person. Taking inspiration from both Zelda and Portal, Supraland is one of those rare games that subvert expectations in many unique ways.
Supraland is available on PS4, PS5, Nintendo Switch and PC (Steam and Epic Games).

14. Cave Story+

Metacritic: 88 | Opencritic: 88 | Steam: 92%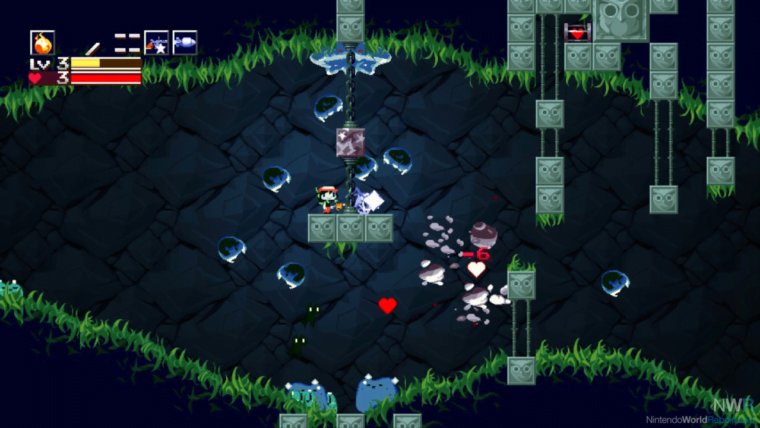 An enhanced port of Cave Story, one of the great oldies deserves attention, familiarizing you on how the genre evolved in the mid 2000s. Featuring an original story with fast-paced gameplay in well-tuned, fluid game mechanics, you play as an amnesiac boy who can't remember his identity and where he came from but needs to save the Mimiga village from an evil scientist. Cave Story is a gem worth playing as a gateway to other great games of this genre. Classic 8-bit and 16-bit inspired visual style, unique old-school arcade soundtrack, impressive artwork for its time, and all of it remastered to be playable in modern systems. 
Cave Story+ is available on Nintendo Switch and PC
13.
Owlboy
Metacritic: 88 | Opencritic: 88 | Steam: 87%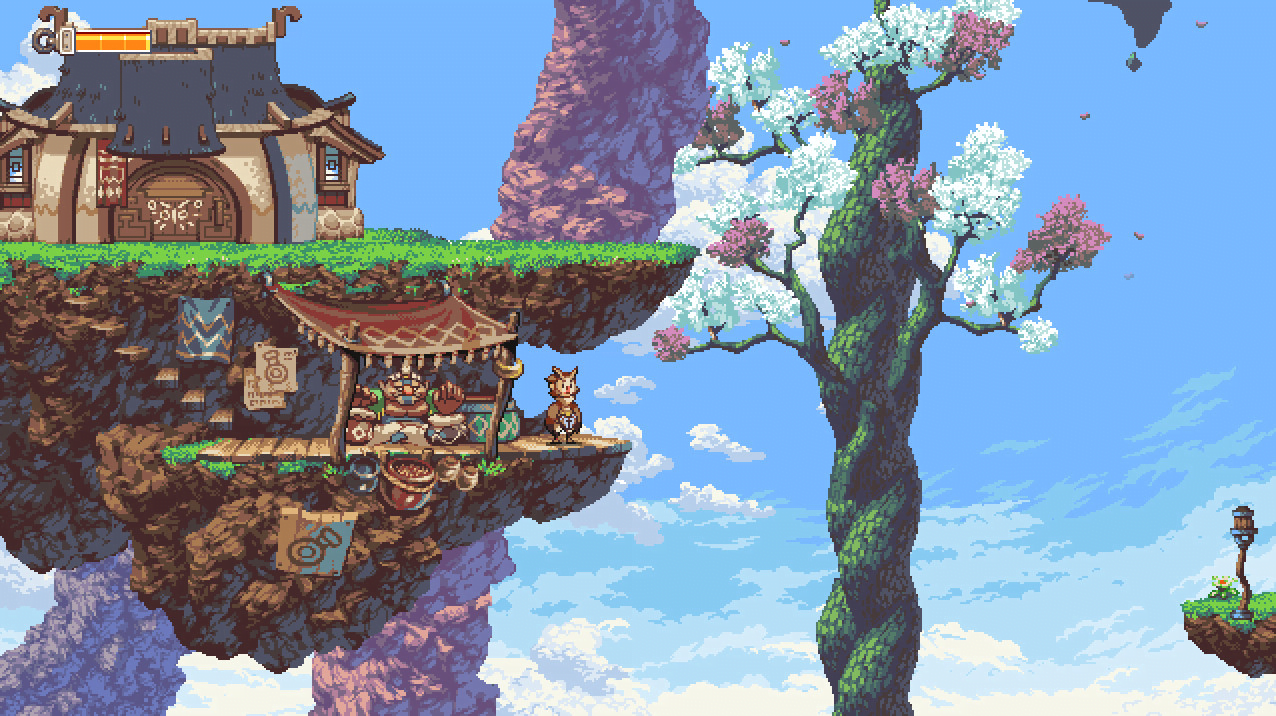 While it seemingly doesn't have the challenging nature of many other well-known Metroidvanias, it mainly carries itself as a welcoming homage to the genre with a flair for the 90s aesthetics. The game pits you in an adventure as a mute anthropomorphic owl; Otus, who seems to fail expectations his own kind could meet, until a band of pirates shows up in his floating homeland and wreaks havoc. Together, he and his friends venture into ruins and dungeons, overcoming greater odds. You control the owl that can carry his friends who are armed with all sorts of weapons and battling out in high altitude as a twin-stick shooter. The best that this game can give is an enduring adventure because of how wholesome and upbeat it is.
Owlboy is available on PS4, XB1, Nintendo Switch, and PC (Steam and GOG)
12.
Momodora: Reverie Under The Moonlight
Metacritic: 76 | Opencritic: 78 | Steam: 94%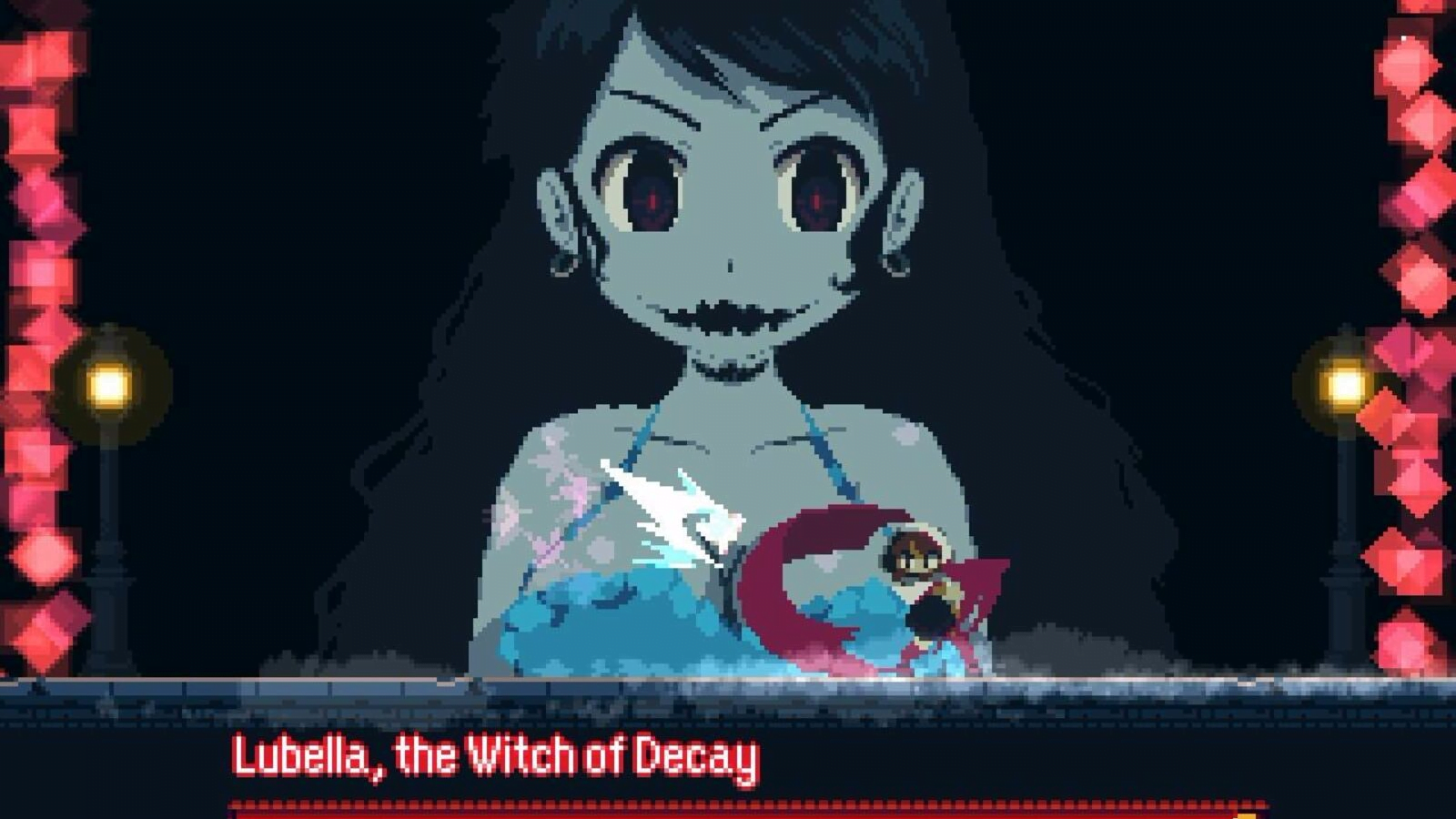 Being a witch for a good cause isn't always an easy task, as daunting as it is when you're fighting against an evil rooted within the undead. A rising threat is looming against the land she was raised in, and now has to gather help from the queen and fight against an oppressing force that grows stronger. There are 4 things to note about the game; lots of melee combos, constant dodging, spell casting, and items to use. This 2D metroidvania gives a lot to explore in, and an amazing presentation within the span of 20 hrs playtime. Reverie Under The Moonlight is the 4th game for the Momodora series, and you don't really need to play the other games to enjoy this one.
Momodora: Reverie Under The Moonlight is available on PS4, XB1, Nintendo Switch, and PC (Steam and GOG)
11. Guacamelee! 2
Metacritic: 83 | Opencritic: 86 | Steam: 91%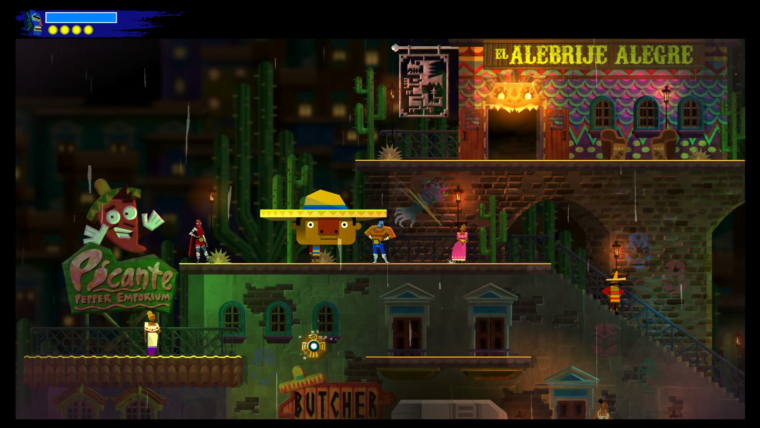 Mexican wrestling is not very known in the real world, but the Lucha Libre style of platforming opens your eyes to a lot of things not seen about Mexican culture. The Muertos art style, with the cartoon drawing being similar to Return to Monkey Island, adds this amazing visual appeal in a game that deals with wrestlers fighting against bad guys, goblins, and ghouls in the "Mexiverse". Combat and platforming are tight-knit, with fluid controls and intuitively playable design. It's Mexican obscenity here, and the party doesn't start till the protagonist unleashes his wrestling takedown. It takes serious talent to balance both the aesthetic and fun, rewarding gameplay.
Guacamelee! 2 is available on PS4, XB1, Nintendo Switch, and PC
10. Ender Lilies: Quietus of the Knights
Metacritic: 86 | Opencritic: 85 | Steam: 95%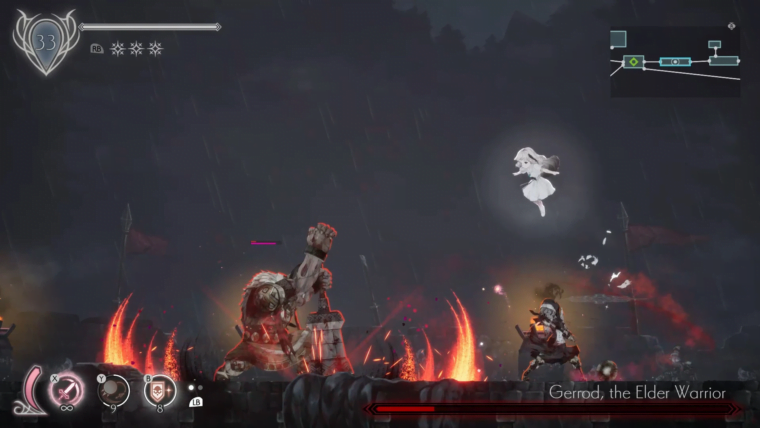 A dark fantasy, souls-like Metroidvania, Ender Lilies puts a priestess in a bleak yet alluring world where blight has taken over its inhabitants, and as the last of her kind, it's up to her to cleanse this world. Versatile, fast-paced combat, you play as a summoner using her legion of servants in different classes to attack large monstrosities of all kinds. But once they're defeated, she possesses the human spirit within them to help her win even tougher battles. Defeating enemies to grow stronger. The artwork is mostly hand-drawn, blending with the animation and 3D effects minimally. A lot of backstories to find, adding depth to its world-building. If using the ghosts of fallen soldiers to take down big baddies is your thing, then this game is actually worth looking into.
Ender Lilies: Quietus of the Knights is available on PS4, XB1, Nintendo Switch, and PC
9. Metroid Dread
Metacritic: 88 | Opencritic: 87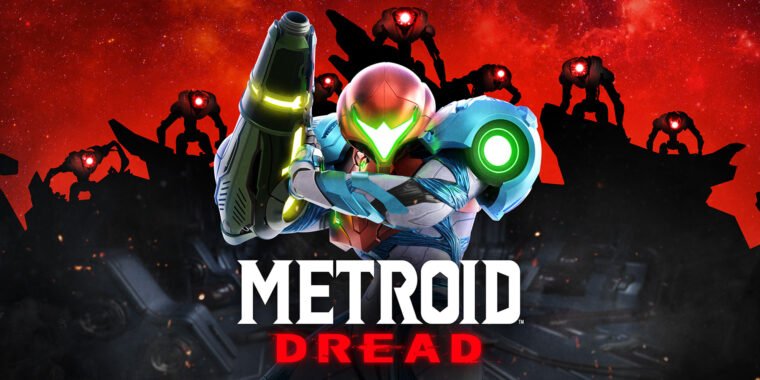 It's not a first-person platformer like Metroid Prime that Retro Studios used to make for the Gamecube console, but it is quite a return to form for the very subgenre it helped create. A sequel game to Metroid Fusion, Dread takes all the enjoyable aspects of Nintendo's brawler titles like Smash Bros and implements them in ways that allow your playstyle to be versatile. Dread represents a major step up for the franchise in the 2.5D platformer space. A game made in coordination with Nintendo's development house, this would be Mercury Steam's second game and a noted improvement over their 3DS entry. If you own a Switch, you owe it to yourself to play this.
Metroid Dread is available on Nintendo Switch
8. Rogue Legacy 2
Metacritic: 88 | Opencritic: 89 | Steam: 89%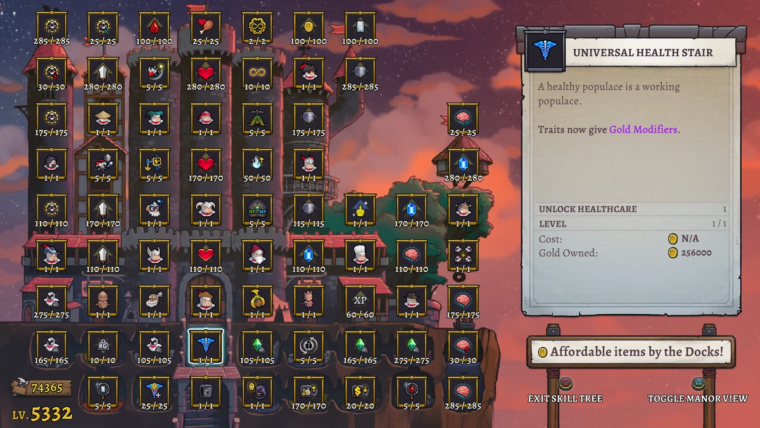 Sequel to one of the first legacy roguelite games, it takes the well established formulas of the original and supplements them with newer additions. As well as adding quality-of-life changes to the familiar gameplay elements, without losing the charm of its predecessor. Procedurally generated levels, playing different classes with characters having random traits and stats each run, and growing your legacy. Your characters die, the offspring of said characters become playable on the next round with different combat classes, stats and traits. Unlock Heirlooms that grant you abilities to find hidden corners. Explore a world brimming with regaling tales.
Rogue Legacy 2 is available on XB1/XBS,and PC
7.
Ori and the Will of the Wisps
Metacritic: 88 | Opencritic: 90| Steam: 96%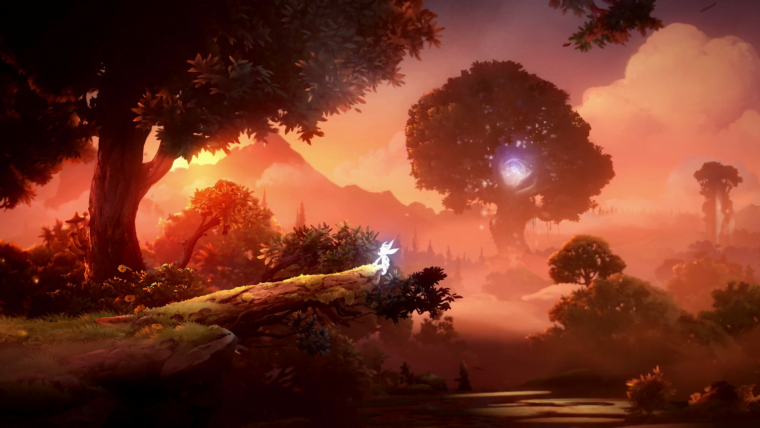 It's difficult to blend spectacle and gameplay very well, certainly not when it's done twice. This game proved those wrong. Ori and the Will of the Wisps is a sophomore story about a spirit continuing to wander a broken world that needs to be saved as a reckoning force of good, shining light in a dying world. This 2.5D platformer sequel takes gameplay and storytelling to another level. Challenging levels with an emphasis on platforming, intense combat with melee and ranged weapons, and crazy new abilities to unlock later on. A blockbuster title that comes with high visual fidelity, a fantastic music score, tightly tuned game mechanics, and an exotic game world. It also improves on many elements from its prequel, The Blind Forest.
Ori and the Will of the Wisps is available on XB1, Nintendo Switch, and PC
6. Axiom Verge
Metacritic: 84 | Opencritic: 85 | Steam: 91%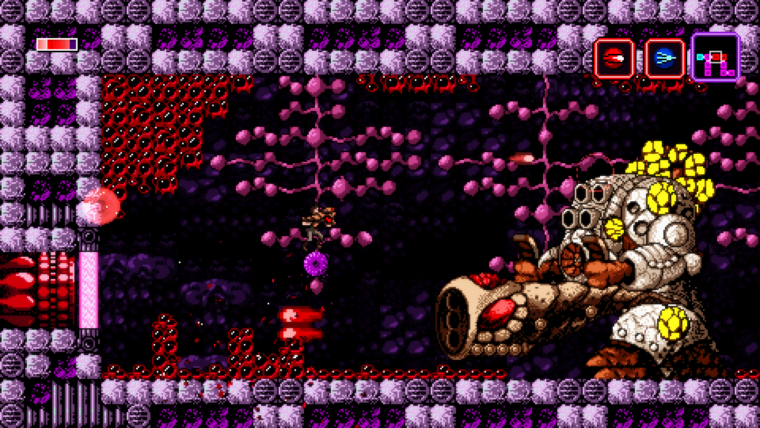 Imitation is the sincerest form of flattery, they say, but don't let the wave of nostalgia take you off the fact that it is a fun, engaging platformer. Well, It is a bit too similar to old-school Metroid games, it found ways to set up multiple pathways and dead-end escapes in exploration. The design set an example for many other games of its genre to follow that take a similar simplistic approach while following classics such as Super Metroid. But the best it has to offer are the weapon varieties. You can break through wall cracks with them, hypnotize enemies for you to scout, shoot bolts of electricity while being immune, and so on. They are even used to solve puzzles as well as the new abilities you earn throughout playing. And the best of all, are the boss encounters you'll get to use them on. The controls feel responsive, and the game plays out smoothly. This is something you just can't miss out on, even as a fan of the older Metroid games.
Axiom Verge is available on PS4, XB1, Nintendo Switch, and PC
5.
Record of Lodoss War-Deedlit in Wonder Labyrinth
Metacritic: 74 | Opencritic: 78 | Steam: 93%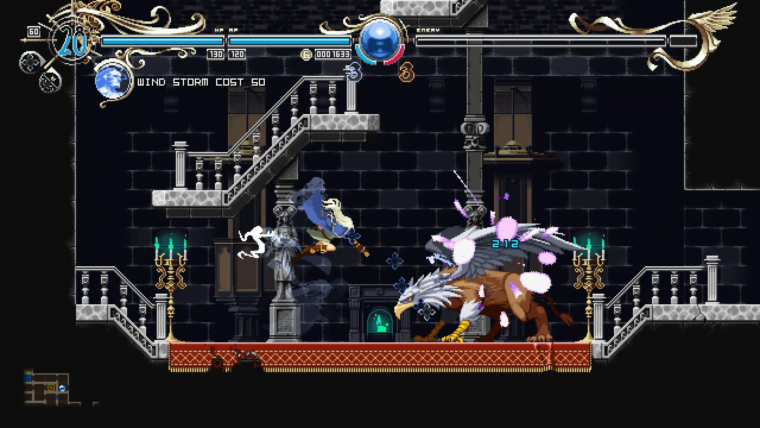 It is an action, Metroidvania-style game based on one of Ryo Mizuno's fantasy novels of the same name. While it doesn't hit the mark as other Metroidvanias in the gameplay department, it offers so much in terms of the gorgeous art design, great animation, overall production value, and an excellent score to elevate the experience. Though the significant caveat of this would be that it's short, the game offers a lot of intense storytelling packed with spectacle in that short run. It's a great ode to the well-known novel series of the late 80s. Be sure to be immersed in one epic storytelling from an early-era Japanese maestro.
Record of Lodoss War-Deedlit in Wonder Labyrinth is available on PS4, XB1, Nintendo Switch, and PC
4. Blasphemous
Metacritic: 77 | Opencritic: 80 | Steam: 90%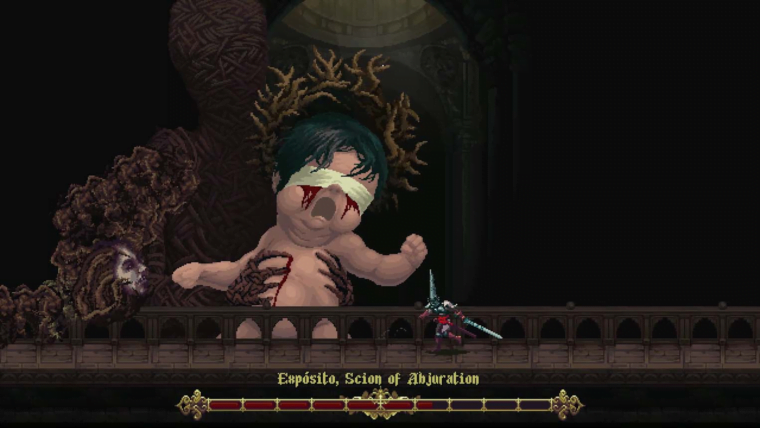 It's a souls-like title that captures the subgenre progenitor's violence and macabre atmosphere. Blasphemous, as the name tells, is a hyper-violent medieval platformer that looks like a retelling of Dante's Inferno, which could be essentially the inspiration for the title, that takes place in a hellscape full of nightmares created by false religion. It doesn't offer unique game mechanics, even if it's tight, and the platforming isn't one to talk about at home. Yet, despite all that, there's something very intriguing about its premise and the nebulous stories it tells. Even the pixelart showcases the grotesque, macabre nature from how you execute enemies to the Eldritch horrors in full display. It is a brutal game, not for the faint of heart. And maybe too violent to play out in the open even. Also, you are in for one of the best-looking pixel art games out there.
Blasphemous in Wonder Labyrinth is available on PS4, XB1, Nintendo Switch, and PC (Steam, Epic Games, and GOG)
3.
Bloodstained: Ritual of the Night
Metacritic: 83 | Opencritic: 83 | Steam: 94%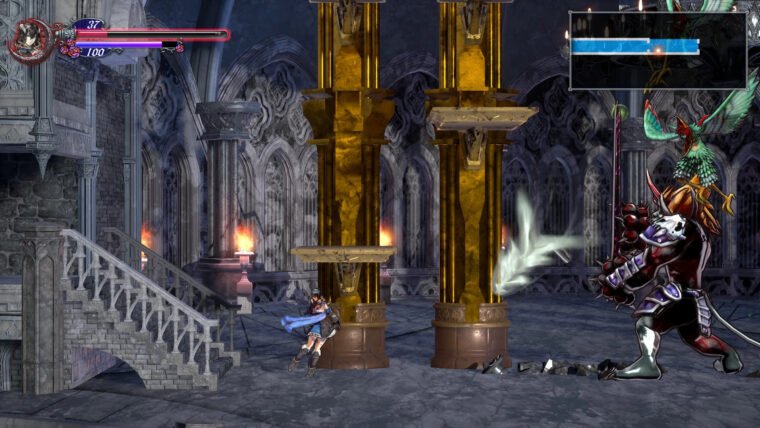 If you know who Koji Igarashi is, you definitely know the kind of game this would be. Backed by a Kickstarter project, Bloodstained became a spiritual successor series of Castlevania with two 2D spin-off games. And his main project, Ritual of the Night, a 2.5D side scroller RPG that carries the rudimentary aspects of his early games revitalizes itself with contemporary mechanics to elevate its status. It throws a lot of curveballs when it comes to the story, and the enemy design itself. Yet those are great added ingredients to a game with enjoyable combat, creatively designed levels, and a large set of collectibles and secrets to be found. 
Bloodstained: Ritual of the Night is available on PS4, XB1, Nintendo Switch, and PC (Steam and GOG)
2. Hollow Knight
Metacritic: 87 | Opencritic: 90 | Steam: 97%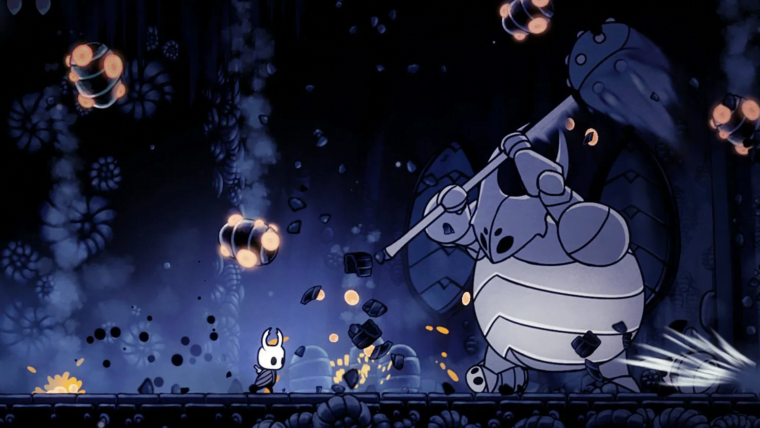 One of the most highly revered titles, Hollow Knight is a tribute to classic games of the genre, but adding contemporary design changes to the formula profoundly makes it stand out from the rest. A team of three people made this game; the main story alone takes 27hrs to complete, and more than half to do all the side activities. With tightly tuned controls, vastly interconnected and well-designed levels that let you to access different areas at your own pace, fast-paced combat and quality platforming, the game takes its foundation with so much content to boot, with quality and quantity in spades. It's a beautiful and exciting platformer that knows no bounds of completion, as you'll spend countless hours getting lost in its labyrinth. And yes, we are also waiting for Silksong.
Hollow Knight is available on PS4, XB1, Nintendo Switch, and PC (Steam and GOG)
1.
Castlevania: Symphony of the Night
Metacritic: 93 | Opencritic: 75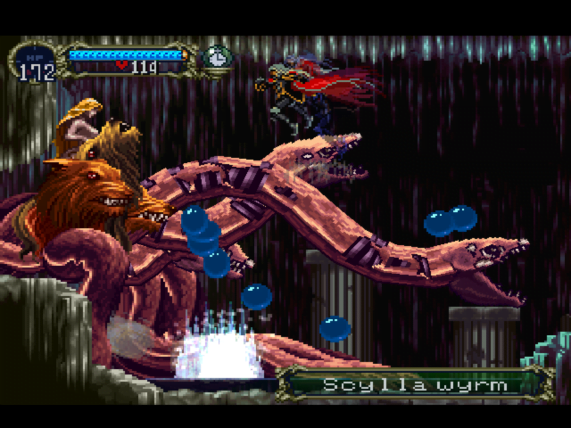 This one's a no-brainer. It is arguably the best Castlevania game ever to date. While also being considered as the origins of. Released way back for the original PlayStation, this was a bold approach to making a game in 2D, mainly for a system that embraced 3D visuals during its time. SotN had one of the best art style, and 2D animation at its time. It even holds up even today. The OSTs were also fantastic with banger soundtracks, and the iconic I Am The Wind song by Cynthia Harrell came out of nowhere at the end credit, and we loved it. The gameplay is fast-paced because it features the fastest form of Alucard, son of Dracula, since his last appearance in Dracula's Curse. You can easily dodge enemy attacks, the controls feel fluid, and an array of weapons and summons you can choose to use. The game features an RPG mechanic, the first in the series, allowing you to slot weapons, spells, and items in your inventory that give you stats and abilities. Every aspect of the game works well. SotN is the defining game of the genre and, naturally the most impactful one. That's the reason we ranked it above Hollow Knight.
Castlevania: Symphony of the Night is available on PS4, and XB1