Cyberpunk 2077's player base received a massive boost in the wake of new update and Netflix animated series. An official tweet from Cyberpunk's Twitter account reported that 1 million players (including both returning and new players) have played the game each day this week.
Each day of this week Night City has been visited by 1 million players, both new and returning.
We wanted to use this opportunity to thank you for being with us and playing the game. Thanks, Chooms! 💛 pic.twitter.com/zqggblztF8

— Cyberpunk 2077 (@CyberpunkGame) September 21, 2022
The game owes its renewed success to the Edgerunners update which added many exciting new features to the game. Cyberpunk's newest Netflix animated series, "Cyberpunk Edgerunners" was released on September 13.
It is a 10-episode anime series featuring a poor boy named David Martinez as the protagonist. He was a top student at Arasaka Academy. A sudden tragedy forced him to cast aside his previous life and become an Edgerunner – a mercenary outlaw.
The animated series was made by Studio Trigger and received high praise from the audience. It received a 100% rating on Rotten Tomato with an IMDb score of 8.6.
Cyberpunk 2077 suffered from massive backlash following many game-breaking bugs and issues when it was released back in 2020, especially in console ports. Fast forward to 2022, the game has fixed most of its issues and currently sits comfortably in the top 10 most played games on steam.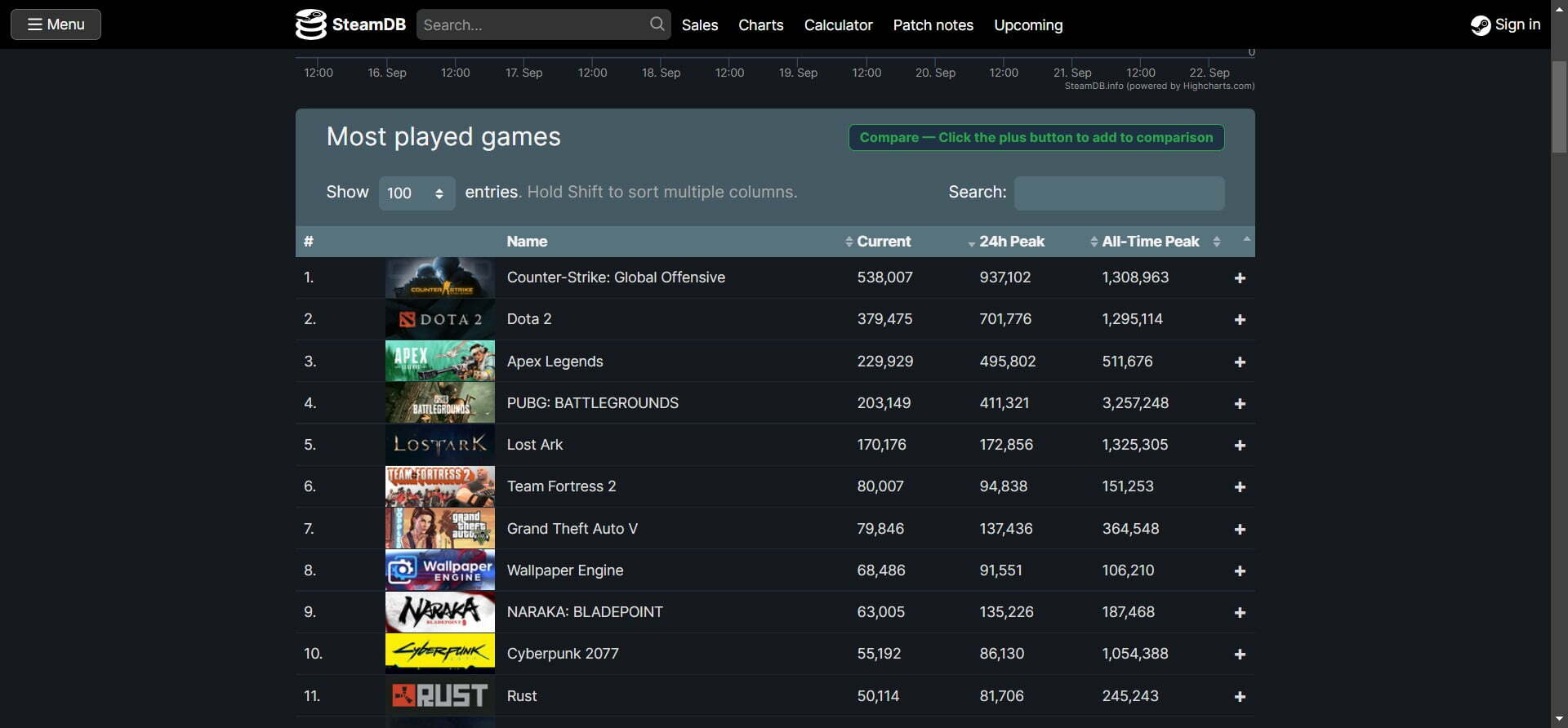 As for the future, Cyberpunk 2077 is set to have a new DLC, Phantom Liberty which releases in 2023. The expansion will introduce players to a new part of Night City and bring back Johnny Silverhand played by the fan-favorite actor Keanu Reeves.
Lastly, some bad news for old-gen gamers. The upcoming Phantom Liberty update will only be available for PC, PlayStation 5, Xbox Series X/S, and Google Stadia. CD Projekt won't be releasing the update for base PlayStation 4 or Xbox One.