The latest generation of the PS5 controller, Dual Sense Edge, will release on January 26, 2023. Just like its predecessor, the DualSense Edge will also feature haptic feedback and adaptive triggers.
The new controller will not be cheap by any means. Sony mentioned in their blog post that the latest iteration of the PS5 controller will release with an eye-watering price tag of $200, nearly half the price of a new PlayStation 5 console. Replacement joystick modules will cost an additional $20 per piece.
The new wireless gamepad comes with many impressive features. Gamers have the option to fine-tune stick sensitivity and set custom dead zones. Stick sensitivity can be adjusted from the slider located on the controller itself.
The DualSense Edge provides a ton of customization options for players. With remappable back buttons and swappable stick caps, gamers can customize the controller according to their need.
At $200, the DualSense Edge will cost $30 more than Microsoft's Elite Series 2 gamepad. The Series 2 has four customizable rear buttons, unlike DualSense's two.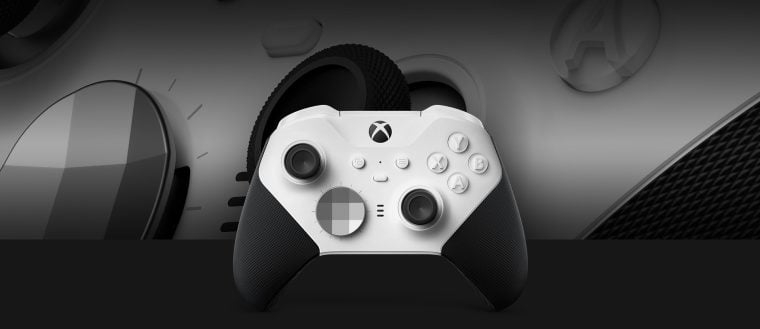 Microsoft announced today that players could design their own Series 2 gamepad using Design Lab starting from only $150 (or $210 if they decide to go for the full custom kit). The DualSense Edge on the other hand will come out with only white color option.
Unlike the previous DualSense controller, DualSense Edge comes with a fully kitted carrying case. The controller can be charged when stored inside the carrying case.
According to Sony Interactive's VP of hardware and peripherals, Isabelle Tomatis, the Edge comes with plenty of accessories. Here is a list of everything that you will get with DualSense Edge.
Braided USB Type-C cable

2 Standard Caps

2 High Dome Caps

2 Low Dome Caps

2 Half Dome Black Buttons

2 Lever Back Buttons

Connector Housing
In a time when all big manufacturers are trying to offer as little as they can with their devices, it is refreshing to see Sony giving away this many accessories with the new controller.
Sony has also made joystick replacement for DualSense Edge much easier. In case your joystick gets damaged or starts to wear down, you can replace them without needing any tools.
Pre-orders for the DualSense Edge controller will begin on October 25 this year. The controller and replaceable joy stick modules will be available to purchase from PlayStation Direct starting January 23, 2026. DualSense Edge will be available to major retailers from February 23, 2023.