Season 14 of Apex Legends is near an end, and the fans have eagerly awaited updates on the new season and legend. Respawn Entertainment just released a gameplay trailer of the new season, giving us a little tour of the new map and a close look at the new legend Catalyst.
Let's talk about the map first called Broken Moon. It's placed on a moon named Cleo, the home of Seer and his adversary, Catalyst. The map seemed very contested from the looks of it in the trailer. It's colorful, vibrant, and full of diversity as it includes different levels of terrains and buildings. Players who participated in the Golden Ticket teaser in season 14 got a slight look at the map before.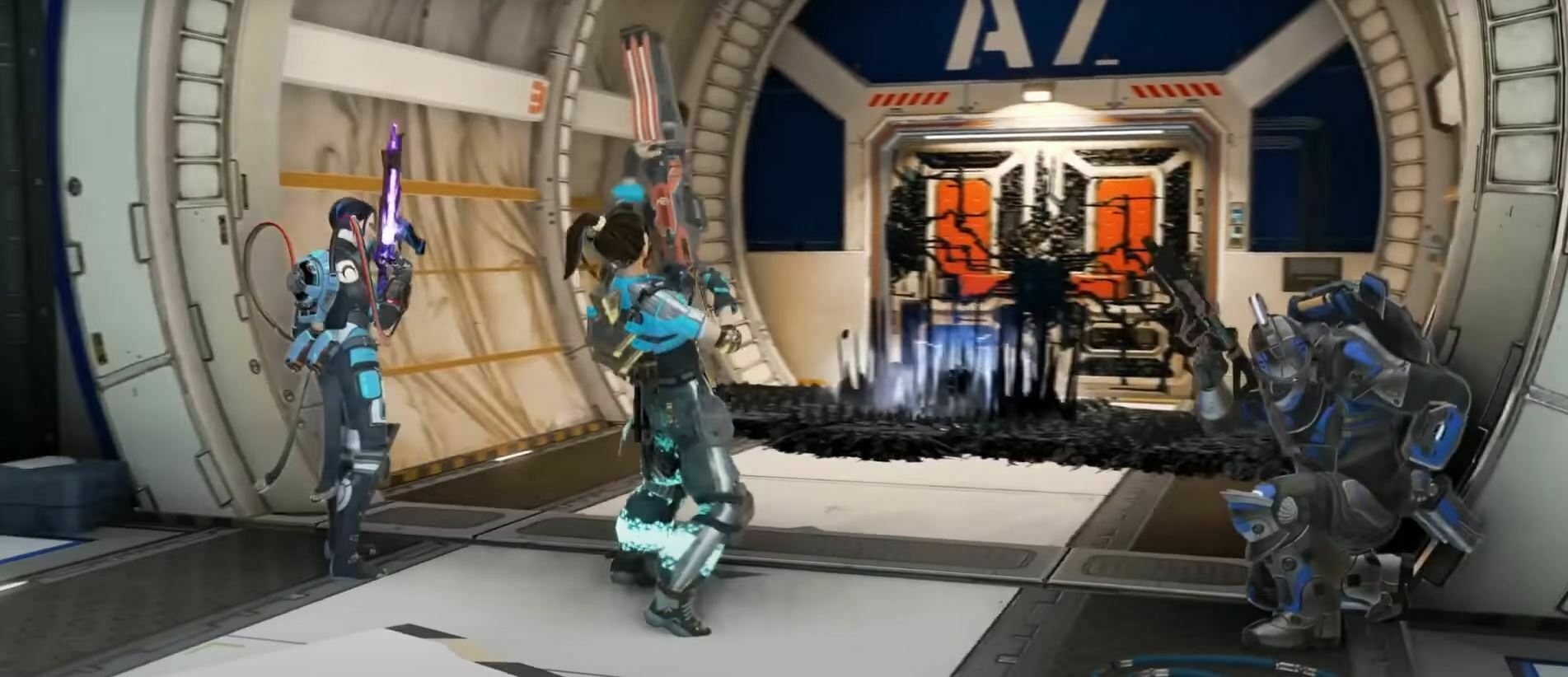 The trailer also gave us a peek at the gameplay of the new season and what the new legend Catalyst can do. She seems to be using some black material for her ability, Ferrofluid. She can blind Seer's tactical ability to mask her teammate's position by creating a wall that is her ultimate. Her passive ability is to harden doors and placeable objects to fend off enemy attacks. This specific ability will be beneficial when you need a little extra time to heal. She can also fire an orb of Ferrofluid that causes enemies to slow down. You can bring out her maximum potential through communication and teamwork, which can turn the tables on your side.
Catalyst's abilities:

Passive – Reinforce: She can repair / strengthen structures

Tactical – Resin Shot: Fire an orb of ferrofluid, causing enemies that step in it to become slowed or stuck

Ultimate – Ferro Wall: Cast a wall of ferrofluid that blocks vision, and slows enemies pic.twitter.com/6VQtK8FUOb

— SWL (@SomeoneWhoLeaks) October 20, 2022
The trailer also showed the Eclipse Battle pass, which features Seer, Ash, Loba, and Revenant skins, among others. The codename for the new battle pass will be "Divided Moon." More content will be available as the players progress through the battle pass. Season 15: Eclipse will drop on November 1 at 10 AM PT / 1 PM ET. The game is free and available on PC and Console.